Spring 2017 Vol. 8 Issue 2
Greetings from Grande Shores!
Spring is finally here and the weather couldn't be any more perfect. Summer is quickly approaching, but there is still time to plan your getaway to Grande Shores before the crowds arrive. To make your reservation at Grande Shores please call 1-877-603-9210 or visit
GrandeShores.com
.
News from Grande Shores
Easter at Grande Shores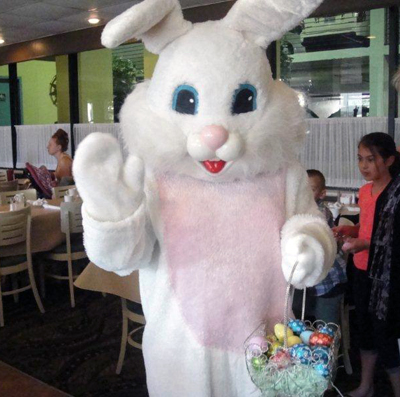 Holidays are always a time for our staff to have some great fun at work. Of course, we tend to have fun most days because we are fortunate enough to come to a great place to work, but Easter is an especially great time of year. Spring is all around us and our special friend the Easter Bunny always stops by to have breakfast with our guests early Easter morning. We always appreciate him coming by after a long night delivering baskets. He's a special bunny and always brings smiles to our guest's faces!

Kids of all ages had fun participating in our annual Easter activities. Highlights of the fun weekend include our jelly bean contest, coloring contest, and our annual Easter egg hunt on the oceanfront lawn. We are already looking forward to next year's celebration!
New Spaces for Relaxation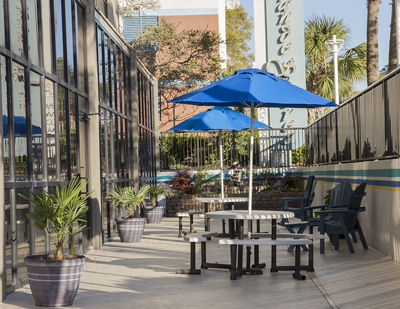 Sometimes families need to sit for a bit after rushing around having fun on vacation. This spring we have added new sitting areas around the resort so families can kick back and relax!
As you enjoy a meal in Shoreline Cafe, notice just outside the windows we have created a nice place to have a drink or just sit and read a book. The umbrellas will keep you cool, and the landscaping will help you feel relaxed and care free. We have also added a new seating area outside of the lobby, perfect for gathering with loved ones after a day at the pool. We hope you enjoy the new amenities on your next visit!
Exciting New Additions to the Pools
Our indoor pool is always a hit, even when the weather is at it's hottest. We have added some new colorful plants and trees, new comfortable chairs, and decorative accents to enhance the look of this beautiful space. We have also added several large outdoor umbrellas to the oceanfront pool deck and 7th floor pool area. These umbrellas are great for guests who need to take a break from the sun!
We never stop thinking about how to make Grande Shores more inviting for our guests and have a lot of ideas planned for later this year!
"Beachin' It" Photo Contest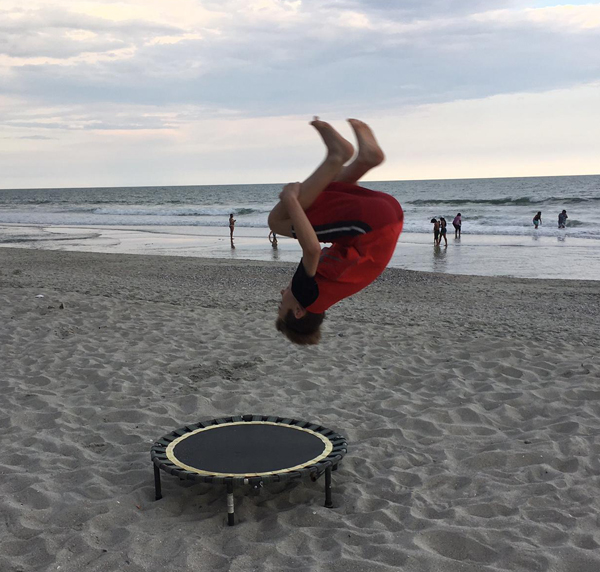 Our new photo contest is underway and we've already received a lot of great entries. We are inviting all of our guests to show us a favorite moment from their trip to Grande Shores for a chance to win a $150 Resort Credit plus 35% off a future stay.

Entries will be accepted through September 29, 2017 so there's still plenty of time to capture the perfect shot! Don't forget to pack your camera for your next trip so you can enter for your chance to win.

Submit your photo or view the gallery to cast your vote!


"Ride to Remember" Bake Sale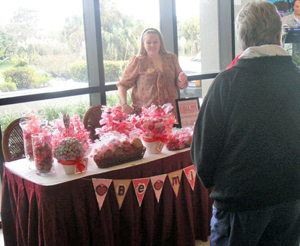 Every February we enjoy hosting a bake sale to celebrate Valentine's Day with our guests and also raise money for a worthy charity. This year we selected "Ride to Remember" which is a bike ride across the state to raise money for Alzheimer's research.

One of our own staff members, Mark Gillis, will be participating in the bike ride. Mark is part of our IT department and works hard every year to raise money for this charity. We are proud to say we raised over $600.00 for the "Ride to Remember" and were able to help Mark reach his goal.

Thank you to everyone who donated goodies for the bake sale and participated in making this a great success!



News from the Beach
TIGERS Myrtle Beach Safari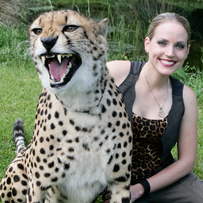 Are you in for a wild time during your stay here in Myrtle Beach? No, it's not what you're thinking...
A wildly unforgettable experience is waiting to be discovered at TIGERS Myrtle Beach Safari, a local hidden gem that is home to over 130 wild animals, including 60 tigers!
TIGERS offers a fully interactive, hands-on Wild Encounters Tour on their 50-acre wildlife preserve. You'll be able to cuddle up to tiger cubs, pet wolf pups, witness adult tigers running at full speed, and feed Bubbles, the African elephant.
Start planning your
TIGERS Wild Encounters Tour
today!
Dave & Busters to open in June
Dave & Busters is set to open their first Myrtle Beach location on June 5th and locals and vacationers alike couldn't be more excited!
Dave & Buster's Myrtle Beach
is the newest addition to Broadway at the Beach and will feature two floors of arcade games and dining in a 40,000 square foot building. Featured games range from classics such as Pacman and Skee-Ball to new favorites like Candy Crush Saga. Take a break between games to enjoy a meal at the full-service restaurant located inside.
From The Golf Desk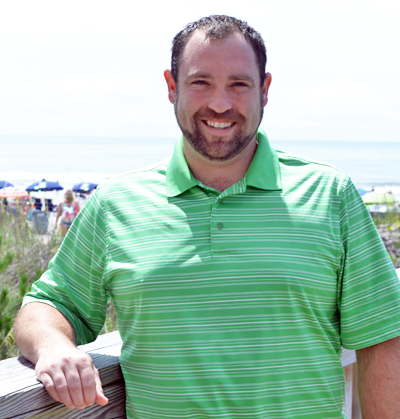 This winter may have been the mildest I have seen in the 12 years I have been at the Beach! We had fantastic weather and great golf course conditions.
As summer approaches and the families start to arrive, we would like to introduce our Kids Play Free Program. We all know vacationing can get expensive with all the attractions, dinners, and shows. This offer will bring you family fun on the greens at a savings of half the price. We have partnered with over 50 area golf courses to bring you this exciting new program. One junior (16 and under) plays FREE per each paid adult. Even better, the courses are offering discounted rates on the adult price. Nearly 25 to 30 courses will allow you to tee off any time of the day, however some courses do require play after 12:00PM. For more information, give us a call or email
Golf@mbseasideresorts.com
.
Looking to book a tee time after you arrive for your vacation? You will want to check out our partner site
48HourTeeTimes.com
to find the best rates on your last minute tee times.

Until next time, go enjoy the beautiful weather and keep it in the fairway!
Scott Thrailkill,
Director of Golf - Grande Shores, Myrtle Beach SeaSide Resorts, MyrtleBeachGolf.net, and TeeUpMyrtleBeach.com.
Guest Comments
"We enjoyed our stay and thank front desk, maintenance staff, cleaning staff for their efficiency, kindness, and professionalism in making our stay so enjoyable. No complaints!" Linda B., Ottawa ON


" We will definitely stay here again whenever we are in Myrtle Beach and will recommend Grande Shores to anyone we know that will be going to Myrtle Beach." Henry B., West Union SC"
"This resort was fantastic for my wife and I. The Shoreline Cafe was great the staff were outstanding. The front desk staff were outsanding. I would recommend this resort to family and friends. We will be returning next year and hope to stay longer than 6 days next time." David W., Beaufort SC

Read more guest comments.
Beach Travel Tips
Packing for the beach can seem like a daunting task. These tips below will make it a little bit easier for you!
Get to the beach early in the day: If it's going to be a beautiful day, there's nothing wrong with heading to the shore earlier rather than later. It's not usually as crowded, and although the water may seem a bit cooler than it will be at 2:30PM, it will still feel refreshing and wonderful. The sun doesn't shine as intensely in the morning either.
Preheat your oven's broiler. Spread a thin layer of butter on each slice of bread. Arrange bread slices in a single layer on a large baking sheet.
Place bread under the broiler for 1 to 2 minutes, just until lightly toasted. Spoon some chopped strawberries onto each piece of toast, then sprinkle sugar over the strawberries.
Place under the broiler again until sugar is caramelized, 3 to 5 minutes. Serve immediately.