Summer 2017 Vol. 8 Issue 3
Greetings from Grande Shores!
Summer is well underway at Grande Shores and the entire resort is bustling with energy. There's still plenty of time to plan your 2017 summer vacation to Myrtle Beach! To make your reservation at Grande Shores please call 1-877-290-0897 or check our rates online.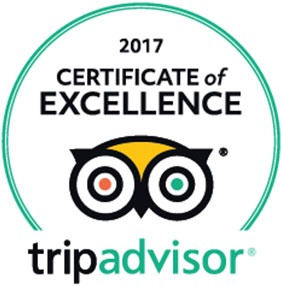 We are excited to announce Grande Shores has been awarded a 2017 TripAdvisor Certificate of Excellence!
This achievement celebrates hospitality businesses that have earned great traveler reviews on TripAdvisor over the past year. The Certificate of Excellence accounts for the quality, quantity and recency of reviews submitted by travelers on TripAdvisor over a 12-month period.
We appreciate all of our guests for their amazing reviews and our great team for their dedication to providing outstanding customer service!
Saturday Duck Race Fundraiser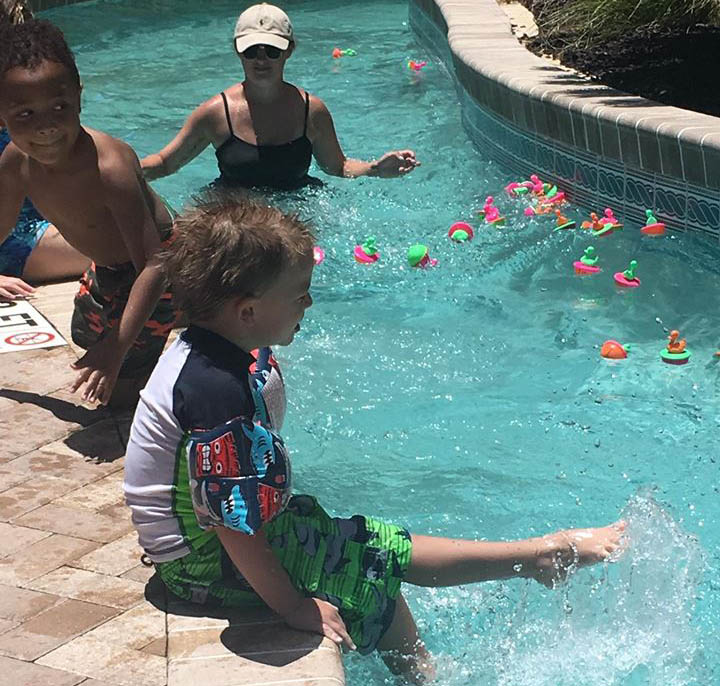 Every Saturday during the summer months we host a Duck Race fundraiser by the oceanfront lazy river. This event has been very successful over the years to raise money for Cancer Research, the American Heart Association, and our local Humane Society.
This year we are raising money for a team member who is recovering from a serious car accident. We love hosting this event to support our team member and guests of all ages love participating!
Join us by the lazy river every Saturday at 1:00PM to become part of the fun! Raffle tickets may be purchased at the front desk prior to the race.
Summertime Fun - Children's Activities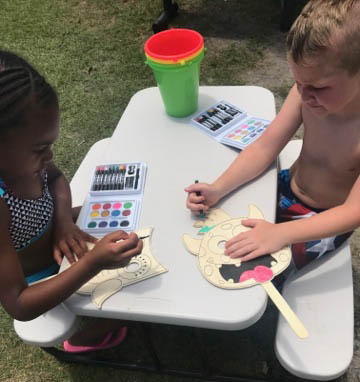 Kids of all ages have been having a blast participating in our Children's Activities Program.
All throughout the day to early afternoon, our Children's Activities Directors host a variety of water games, crafts, and fun on the beach including popular activities like our Limbo & Hula Hoop Competition and Shark Tooth Hunt. There's always plenty to do, including making new friends!
This program will continue until Labor Day so be sure to pick up a schedule at the front desk when you arrive. We hope to see you and your family this summer!
Strike a Pose in our New Photo Booth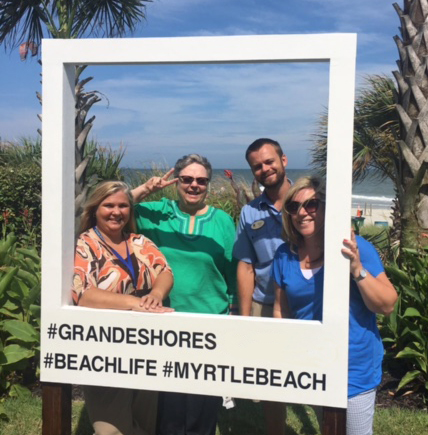 Grande Shores' Management team loves being active on social media! It's a great way to keep in touch with our guests and a lot of fun for our team as well.

Recently our engineering team helped create a photo booth so our guests can take a great Instagram-worthy photo with the ocean as a beautiful backdrop. As you can see, our Management team had a great time trying it out!

The new photo booth is located on the oceanfront lawn. Make sure to visit it next time you are here, and be sure to follow us on social media.


New HIP Program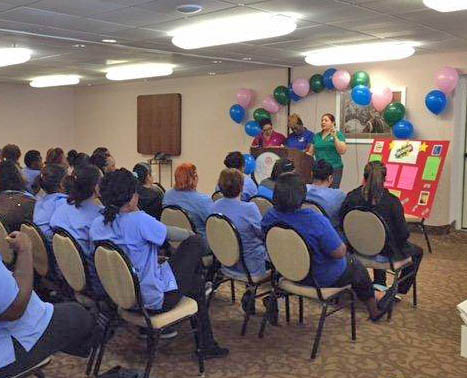 Our great housekeeping department works hard everyday doing all they can to make our guests happy and ready to return soon after they check out. Our managers have created a program called HIP (Housekeeping Incentive Program) to recognize and reward our housekeeping team for their hard work and dedication.

Each week, the staff members who have gone the extra mile are rewarded. At the end of the month, these same staff members have a chance to win a cash prize.

Please join us in congratulating all our HIP winners and those who work hard every day at Grande Shores to make our guests stays extra special.


Stories from our Guests
Check out some of our recent guests' stories and photos from their Grande Shores vacation!




We invite you to share a favorite moment from your vacation for a chance to win a $150 Resort Credit plus 35% off a future stay. Entries will be accepted through September 29, 2017 so there's still plenty of time to capture the perfect picture. Don't forget to pack your camera for your next trip so you can enter for your chance to win!

Submit your photo or view the contest gallery to vote for your favorite entry!



News from the Beach
Shark Wake Park opens in North Myrtle Beach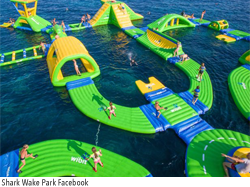 Shark Wake Park's inflatable floating aqua park is now open at the North Myrtle Beach Park & Sports Complex. The largest of it's kind on the East Coast, the aqua park features multiple swings, ramps, ladders, trampolines, slides, and more. This new attraction has multiple areas of fun for the entire family, from beginners seeking a relaxing experience on the water, to the adrenaline seeker in search of the next thrill.
A 45 minutes session costs $25 per person. An additional session can be purchased on the same day for just $10.
Legends in Concert Summer Special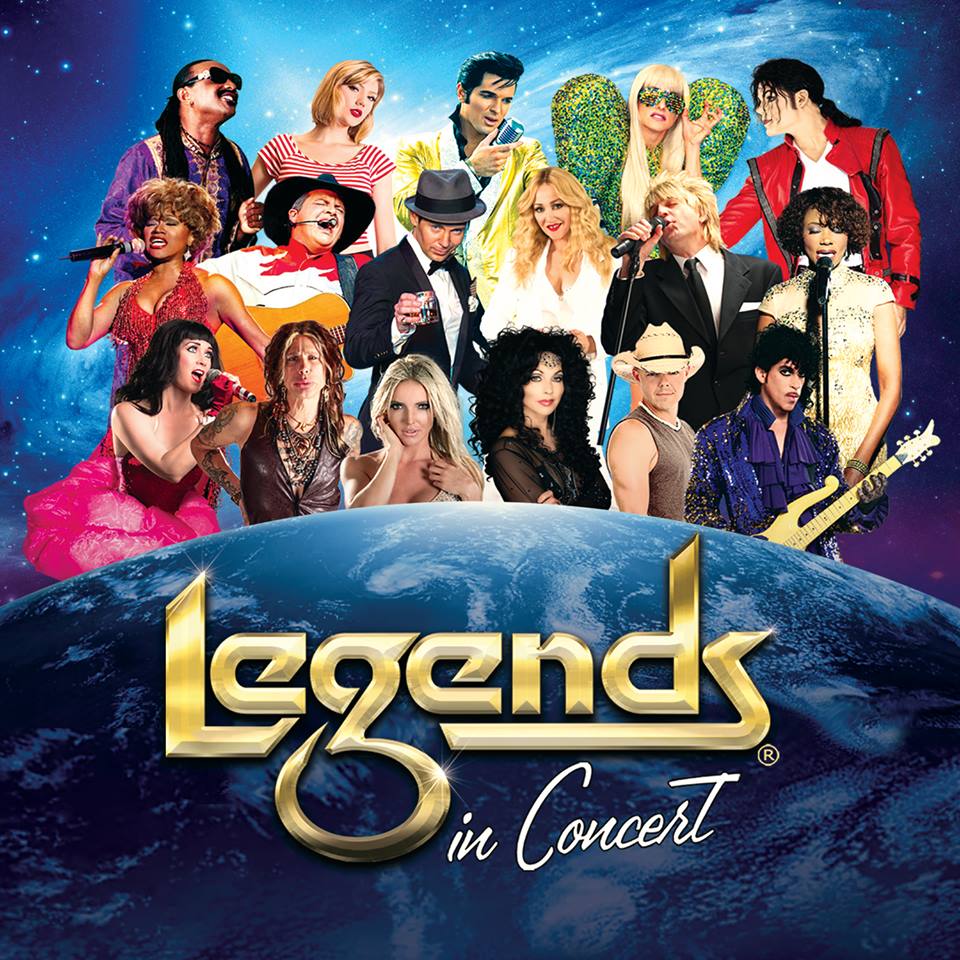 Experience the World's Greatest Live Tribute Show this summer at a great rate! Legends in Concert is offering 1 free child admission per paid adult in regular seating. This special is valid all summer long for shows through September 3, 2017!
Legends in Concert features an international award-winning cast of accomplished tribute artists, talented singers and dancers, and a rockin' band, which brings the music experience to life. Performers this summer include the Blues Brothers, Elvis Presley, Dolly Parton, Steven Tyler, and Madonna. Call our reservations department at 1-877-603-9210 to purchase your tickets!
This summer many courses are making some changes. Most notably, Crow Creek is spending the summer upgrading their greens. As we all know, Crow Creek is a fantastic course and with this change we are expecting the course to be in great shape this fall. Another course that is making some updates is Arcadian Shores. Personally this golf course is in my top 5 for layouts along the Grand Strand. With the new clubhouse, cart paths, and greens, Arcadian Shores will quickly make it's way back into your rotation of courses. The Parkland's course at Legend's is also going to be going through some major upgrades. Additionally, the Legend's Group has begun dynamically pricing their rates, and the current rates are excellent! I know we are all excited about the upgrades and changes that are being made along the Grand Strand.
We have partnered with Alabama Theatre to offer an exciting new vacation package with 3 nights accommodations, breakfast each morning, 2 rounds of golf from the Founders Group, plus one evening at Alabama Theatre's "One" the show. Additonal nights and rounds are available, and we can even custom tailor your package for golfers and non-golfers. This package is perfect for couples or a ladies' weekend getaway! Contact one of our golf specialists today for a quote.

Until next time, go enjoy the beautiful weather and keep it in the fairway!
Scott Thrailkill,
Director of Golf - Grande Shores, Myrtle Beach SeaSide Resorts, MyrtleBeachGolf.net, and TeeUpMyrtleBeach.com.
Guest Comments
"This was our first trip to Myrtle Beach and we loved it. We stayed in a one bedroom condo with an ocean front and it was a beautiful view every morning and night. The staff was amazing, and all the pool was great as well." Robert, 7/09/17 after a 4 night stay


"We loved staying at Grande Shores! The accommodations were great! We all enjoyed being right on the ocean front and had a great view from our room! The pools and lazy river were an added plus." Dwayne, 7/07/17 after a 4 night stay
"The location was perfect! Steps from the ocean, and short drive to attractions. Staff was great and very helpful. Grocery store right down the road, kitchen equipped with everything to cook, and there's even a big coupon book you can find at various places. I'm a stickler on cleanliness, and I had no problems here! Housekeeping was great at checking with us daily on anything we needed." Lisa, 6/16/17 after a 4 night stay

Read more guest comments.
Kid's Craft
Kids of all ages have enjoyed making arts & crafts with our Children's Activities Directors this summer. We are sharing our slime recipe so you can recreate the fun at home!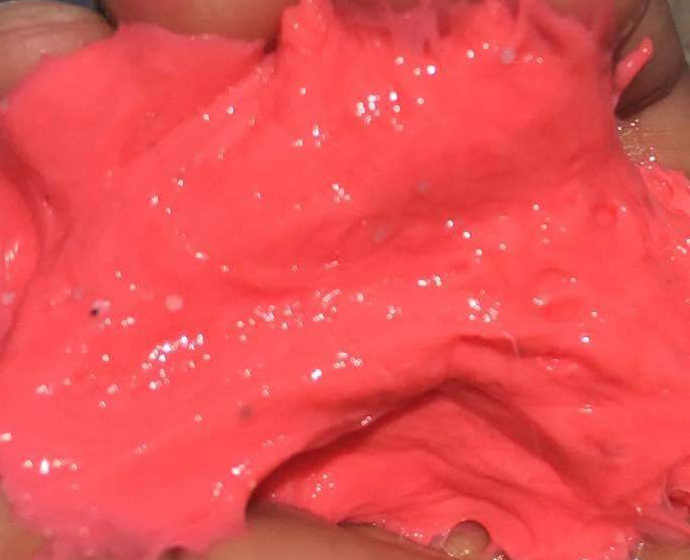 Supplies needed:
Elmer's glue or glitter glue
Borax laundry detergent
Food coloring (optional)
Glitter (optional)
Water
Two bowls



Directions:
1. In one bowl, mix 1/4 cup of glue and 1/4 of water.
2. If you want colored slime, add food coloring to the glue and water mixture.
3. Add 1-2 teaspoons of Borax laundry detergent to the glue and water mixture and stir slowly. The slime will begin to form immediately.
4. Stir as much as you can, then dig in and knead it with your hands until it gets less sticky. This is messy but necessary as it allows the two compounds to bond completely. Don't worry about any leftover water in the bowl; just pour it out. When not in use, store the slime in a plastic bag in the fridge.
From the Kitchen
BLT Pasta Salad
Ingredients:
1 cup mayonnaise
1/4 cup lemon juice concentrate
2 teaspoons sugar
2 teaspoons chicken flavor instant bouillon
1 (7 ounce) package rotini pasta, cooked and drained
8 slices bacon, cooked and crumbled
1 large tomato, seeded and chopped
1/4 cup green onion, sliced
4 cups lettuce, thinly sliced
Instructions:
Combine mayonnaise, lemon juice, sugar, and bouillon for the dressing.
Combine rotini, bacon, tomato, lettuce and green onion.
Mix the dressing and the pasta mixture. Serve immediately.