Newsletter
It's easier than ever to stay informed about activities, events, and special promotions in Myrtle Beach. Just sign up for the Grande Shores Ocean Resort Newsletter to receive exclusive resort information, special seasonal offers and the skinny on upcoming events and activities in and around Myrtle Beach.  

Rest assured that Grande Shores will not share your email with any third party. You can learn more about the Grande Shores Privacy Policy here.

    Spring 2013                         Vol. 4 Issue 2
Greetings from Grande Shores!
Spring is finally here in Myrtle Beach! We are busy gearing up for Summer 2013 and all of the fun that it will bring. We are busy with improvements to make the stays of each of our guests the best that they can be. Make your vacation plans today - call or book online! Our vacation planners are ready to help you plan your memorable beach vacation.
News from Grande Shores
American Heart Association Fundraiser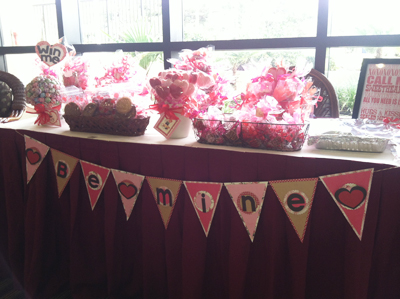 We are raising money this year to benefit the American Heart Association. Our first fundraiser for 2013 was a bake sale on Valentine's Day in our lobby. Erin and Breanne from our Group Sales Department helped decorate the table and sold a ton of baked goodies. We raised over $400 at this bake sale and auction!
Activities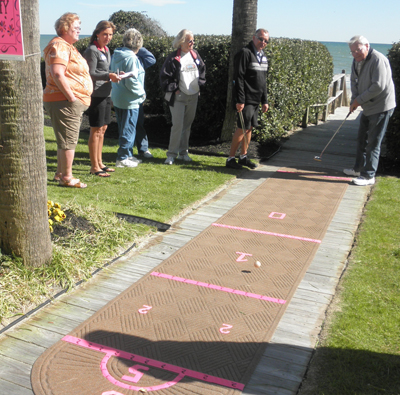 Come join us on the oceanfront lawn this summer. Our activities staff will be here everyday except Monday and Tuesday and will have activities like seashell search, Frisbee games, hair wraps, pool games, water balloon toss, sand castle competitions, arts and crafts, and scavenger hunts.  There is a minimal charge for some activities and everything starts on our oceanfront lawn. We will also be having some fun lawn games like ladder golf, horseshoes and beanbag toss!
Upgrades and Improvements
All of our units have been upgraded and now they ALL have new couches and flat screen TVs. Our oceanfront grill has been updated. We have added additional seating outside our indoor pool area so families can picnic while taking a break from an afternoon swim. We have also installed new carpeting at our poolside bar and new tiki decorations - so our guests will have a real "island" experience while sipping their frozen drinks. We will also be installing new carpet and tile in our conference room. It should be beautiful and ready to go by the time the summer gets here.
2012 Vacation Giveaway Winner Announced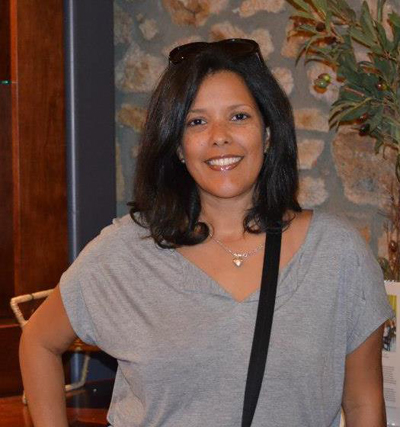 We would like to congratulate Ilonka Gagadin. Illonka was the winner of our 2012 Vacation Giveaway.
Click here
to sign up for our email list and maybe you will be the winner of our 2013 Vacation Giveaway!
Easter at Grande Shores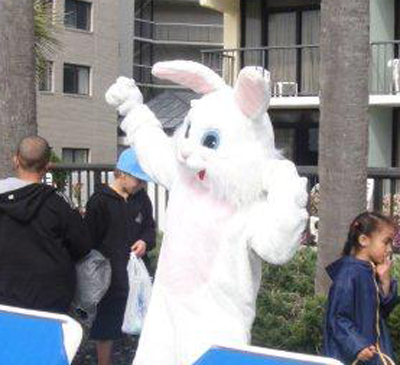 We had so much fun over Easter! We kicked off the Easter festivities on Friday with a coloring contest. On Saturday, the fun continued with a bake sale that benefited the American Heart Association. On Easter Sunday, the Easter Bunny visited diners who were eating breakfast in Shoreline Cafe'. After breakfast, kids enjoyed a fun Easter Egg Hunt! It was a lot of fun! We are already excited about Easter next year! We hope you join us.
What's Happening at Shoreline Cafe'
Shoreline Cafe' is currently running dinner specials on Friday and Saturday nights. We are offering both a Salmon and a Prime Rib special. We have also added several healthy options including veggie burgers, black bean burgers, sweet potato fries and smoothies. We are having karaoke every Friday night from 6pm-9pm at our very own Shoreline Cafe'. We have updated our music selection to include all of today's hits. We will be offering a Family Karaoke Night beginning in June on Tuesday evenings. Following Family Karaoke Night, there will be glow bubbles on the oceanfront lawn.
News from the Beach
Sea Turtle Season is Almost Here!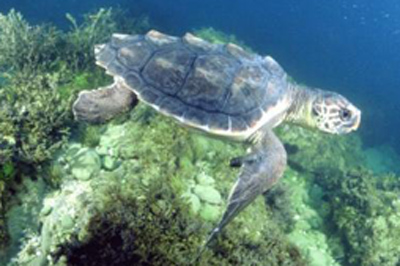 Loggerhead turtles are an endangered species of sea turtles (and our state reptile) found in our area. Loggerhead turtle nesting season begins in May and lasts through October.
Persistent population declines due to pollution, shrimp trawling and development in their nesting areas - among other factors - have kept this beautiful creature on the endangered species list since 1978.
These sea turtles can grow to be three feet long and almost as wide! They often grow to weigh between 250 and 350 pounds. They are primarily carnivores - munching on jellyfish, conchs, crabs and fish. Sometimes they even eat seaweed.
Female sea turtles will crawl out of the ocean to lay her eggs. She will spend between 30 and 45 minutes digging. She will then lay around 100 ping-ping ball-sized eggs. Once her eggs have been laid, she will return to the ocean and will never see the eggs or her hatchlings ever again. It will take between 45 and 65 days for the eggs to hatch depending on the temperature of the sand. It is estimated that only 1 out of 1,000 of these turtles makes it to adulthood. Nests can often be lost to predators such as raccoons, dogs, ghost crabs, sea birds, ants, as well as shoreline erosion and human predation.
There are some things that you can do to help when you visit the beach:
Do not disturb them. If you see an adult coming on shore - keep your distance. She may return to the sea without laying her eggs. After too many failed attempts she may just release her eggs into the ocean.


Be sure to fill in holes that you dig on the beach. These tiny turtle hatchlings can fall in the holes and become trapped!


Turn off flashlights and keep other artificial light sources low after the sun goes down. These artificial light sources may confuse the females and may cause them to head in the wrong direction because they use the moon for guidance. Artificial lights could also cause the hatchlings to go in the wrong direction.


Do not touch the hatchlings. They must be allowed to crawl to the ocean on their own.


Pick up your trash. Be sure to take your tents, chairs, coolers and trash with you when you leave the beach. Turtles may become tangled in these items as they leave the beach. Plastic bags can actually be deadly for these turtles. They may mistake a plastic bag for a meal of jellyfish.


Leave established nests alone. Don't make their odds even tougher. These turtles are protected and it is a federal crime to bother sea turtles, their hatchlings, or their nests.


If you see a sick or injured turtle on the beach or if you find a nest, please contact the North Myrtle Beach Sea Turtle Patrol at (843) 283-6670 or the South Carolina Department of Natural Resources at 1-800-922-5431.
Myrtle Beach Regulations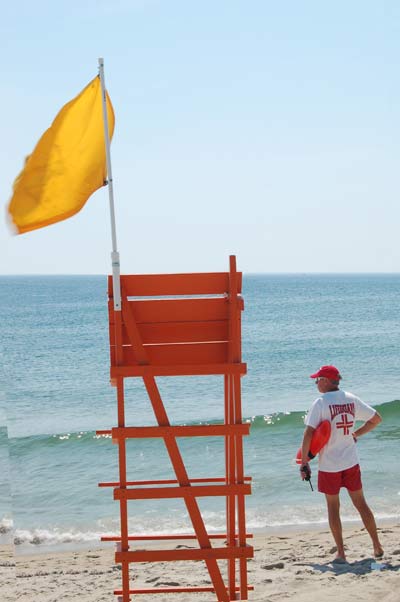 As folks make their way back to the beach this summer, please keep these regulations in mind. These are the laws of Myrtle Beach and help make the beach safer and more fun for everyone.
You cannot change clothes or bathing suits in a public restroom.
Fireworks are prohibited in the Myrtle Beach city limits. You will see them everywhere during the 4th of July weekend, but they are prohibited by law.
No grilling or fires are allowed on the beach. This also includes public or city-owned land adjacent to the beach.
In the event of an emergency, lifeguards will need a clear path to the ocean, so all umbrellas must be at least ten feet behind the lifeguard stands.
Myrtle Beach is a family beach, therefore, thong swimsuits and other inappropriate swimwear are not allowed.
Employee Spotlight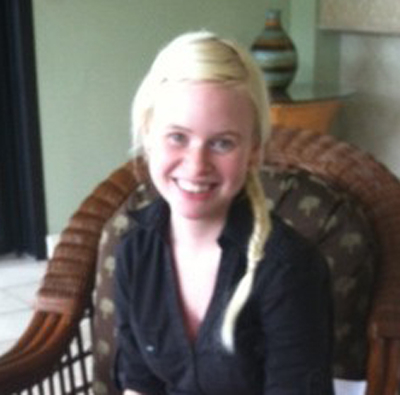 Heidi Pick | Front Desk Agent
Our featured employee for this quarter is Heidi Pick. Heidi works behind the front desk here at Grande Shores.
Heidi, a native of Myrtle Beach, is 23 years old. She has been with the company since March of 2011. She started in our Reservations Department and later transferred to Grande Shores.
She is currently enrolled as a student at Horry-Georgetown Technical College, studying to become a radiologist. She is the oldest of six kids. Heidi has five younger sisters. She enjoys skating and cooking in her spare time.
"She makes us all smile and is great with all of our guests. We are so fortunate to have such a wonderful person working with us here at Grande Shores." Says Debbie Braden, manager at Grande Shores.
Groups
Liberty Basketball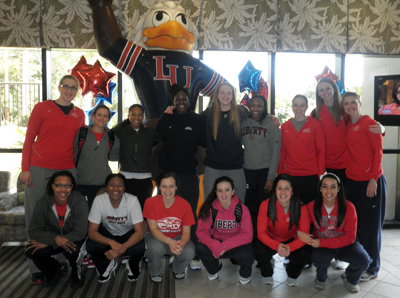 Grande Shores hosted both the men's and women's Liberty Basketball Teams when they were in Myrtle Beach for the Big South Basketball Tournaments in March. It was very exciting when both the men and women won the tournament! We enjoyed the pep rallies and visits from their Mascot, Sparky.
Group Sales Visits Seymour Johnson Air Force Base
Our wonderful group sales department has visited Seymour Johnson Air Force Base recently to spread the word about our wonderful resort!
Are you looking for the perfect place to accommodate your sports team? Grande Shores has the right space and can accommodate large groups. Let our trained Group Sales staff help you put on the event of a lifetime. Visit us
online
for more details and to contact Group Sales, call us at 1-877-624-3680.
Guest Comments
"Great hotel. We stay at the Grande Shores often and have always been treated well. The rooms, the view, the staff and the parking facility are clean and safe. We have recommended this hotel to many of our friends. We will see you in February!"
Wallace Miller, Havelock, NC
"Our room was always very inviting and clean. The staff was always friendly and polite."
Robert Bryant, Amherst, VA
"Very pleased with the hotel staff. The maid service was excellent. We had a wonderful stay and look forward to staying again."
Wesley Oliver, Ridgeway, VA
Click
here
to read more Guest Comments.
Fun in the Sun
Myrtle Beach Fun Facts
The hottest day ever recorded in Myrtle Beach was on August 22, 1983 when the mercury reached 105 degrees. The coldest day on record was on January 21, 1985 with a low of 4 degrees.
Myrtle Beach was almost named Edgewater.
The Grand Strand has experienced the effects from at least five major hurricanes since the 1880s.
The Myrtle Beach Fire Department answered 10,200 calls for service during the calendar year 2006.
Travel Tips
When you arrive at Grande Shores, have your license plate number with you. When you check in, it will save you time. You won't have to go back to your car to jot down your license plate number. It's super easy - just take a photo with your phone - no paper or pen is needed. If you have guests traveling to meet you, this information will be needed from each guest registering their car before they receive their parking pass.
If you want someone to be able to have access to your reservation information, add them to your reservation. Often a married couple will assume that one spouse has automatic access to the other's reservation. That is simply not the case.
Monthly Recipe - Beverly William's Squash Casserole
Mrs. Williams is the sweet mother of Myrtle Beach Seaside Resort's very own Marketer-extraordinaire Mandee Williams. And this is her world-famous squash casserole recipe. "So good it will bring tears to your eyes and a smile to your stomach!"
3 to 4 lbs of fresh yellow squash
1 tablespoon of salt
1/2 teaspoon of pepper
1 tablespoon of sugar
1 small onion
1 tablespoon of Butter
2 tablespoons of flour
1 Egg (Beaten)
3/4 cup of milk
1 1/2 cups of grated cheddar cheese
Instructions
Slice squash and boil with chopped onion for 20 minutes
Add 1 teaspoon of salt, 1/2 teaspoon of pepper, and 1 tablespoon of sugar, drain completely
Place drained squash in a bowl. Add 1 tablespoon of butter, 2 heaping tablespoons of flour, 1 beaten egg, and 3/4 cup of milk. Mix Well.
Add 1/2 cup of grated cheese
Spread mixture in casserole dish.
Bake at 350 degrees for 25 to 30 minutes
Add 1 cup of grated cheese and place back in oven for about 7 minutes or until cheese is completely melted