Newsletter
It's easier than ever to stay informed about activities, events, and special promotions in Myrtle Beach. Just sign up for the Grande Shores Ocean Resort Newsletter to receive exclusive resort information, special seasonal offers and the skinny on upcoming events and activities in and around Myrtle Beach.  

Rest assured that Grande Shores will not share your email with any third party. You can learn more about the Grande Shores Privacy Policy here.

    Winter 2014                         Vol. 5 Issue 1
Greetings from Grande Shores!
Grande Shores would like to wish all of you a very Happy New Year as we move into 2014, it's hard to imagine but the first month has just flown by. We hope all of you had a wonderful holiday season. We had a blast as always here at the beach. This is the time of year when we welcome back our wonderful "snowbirds" who have the right idea - they like to get together each winter and escape down South, you should try it some time!
News from Grande Shores
Indoor Pool Improvements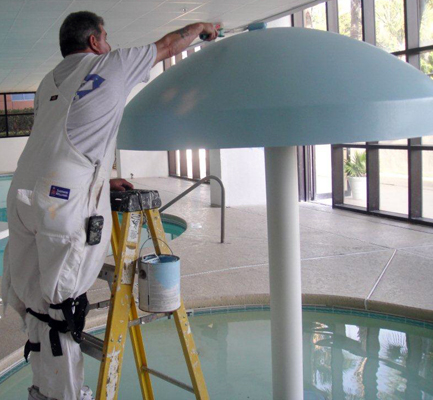 The indoor pool area here at Grande Shores was closed for a week during the month of December to clean drains, paint the deck, and in general make it look as good as new. Our winter guests love our indoor pool and even when the weather is warm, our guests enjoy an evening swim indoors.
Former Manager Celebrates Birthday at Grande Shores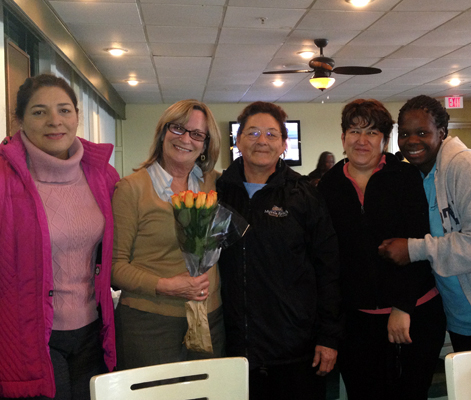 Recently, Paula Davis, who helps with our special projects and former General Manager of Grande Shores, visited the Shoreline Cafe' on her birthday. Some of our amazing housekeeping staff shared a few minutes with Paula to say "Happy Birthday" and brought her roses! We hope Paula has many more wonderful birthdays to come!
Snowbird Activities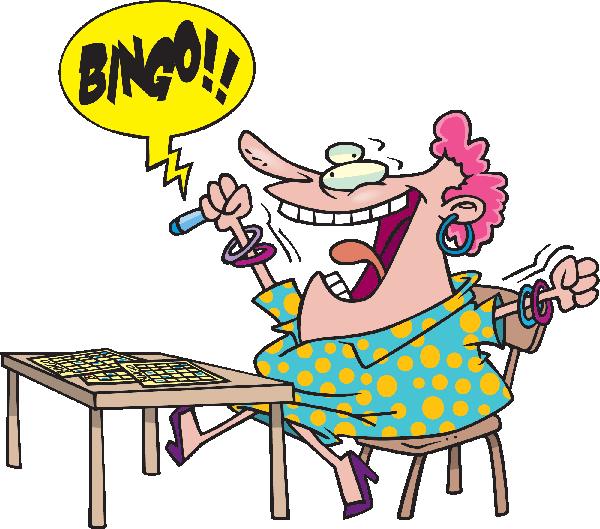 Our Snowbirds have arrived and we are always ready with a monthly calendar of events to help them get to know one another and stay busy during their stay. Many of our winter guests have stayed with us for almost a decade. They love to get together and catch up with one another. We have many activities scheduled each week for them to enjoy. These activities include Karaoke, Potluck, and Bingo. Our winter guests always enjoy attending at least two shows such as Legends in Concert or Alabama Theatre. We always have a welcome back breakfast to say "hello" and to make sure all the new and returning guests are introduced. "We know getting away from the snow is great, but getting to know one another and making bonds that last for years is just as important" says Debbie Braden, General Manager at Grande Shores.
To view our Snowbird activity calendar
click here
.
Thanksgiving At Shoreline Cafe
Grande Shores held its Thanksgiving buffet at Shoreline Cafe'. We enjoy taking all of the work out of Thanksgiving Dinner for our guests. We do all of the cooking and cleaning so you don't have to!
We served delicious dishes such as roasted turkey, roast beef, ham, an assortment of casseroles, cream of potato soup, and an assortment of salads. We also had a selection of delectable desserts that included pecan and pumpkin pie.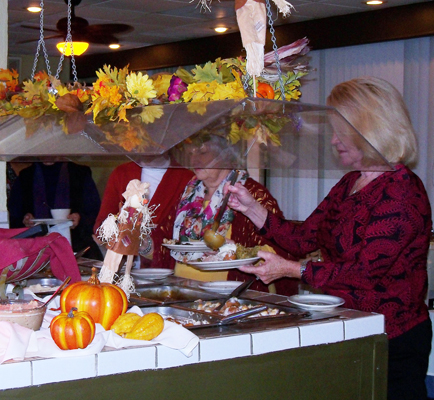 "Working on Thanksgiving Day becomes fun for the staff since we can enjoy this special tie with our guests", says Debbie Braden, General Manager at Grande Shores. "Guests love spending Thanksgiving with us and then they enjoy shopping madly that night and on Black Friday!"
New Year's Eve at Shoreline Café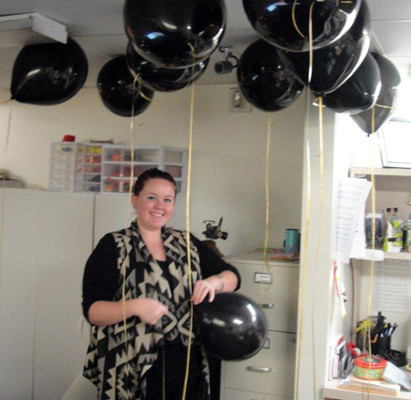 Shoreline Cafe' hosted a delicious New Year's Eve Dinner on December 31, 2013. This lavish dinner required many preparations. Many of our staff member pitched in to help our Food and Beverage Department prepare for the celebration. Erin Ciccone, one of our group sales coordinators, helped inflate the black balloons that we used for decoration. Shoreline was a fun place on New Year's Eve and it is a fun place to gather at any time of the year. It is one of those places 'where people know your name'.
Expanded Air Service to Myrtle Beach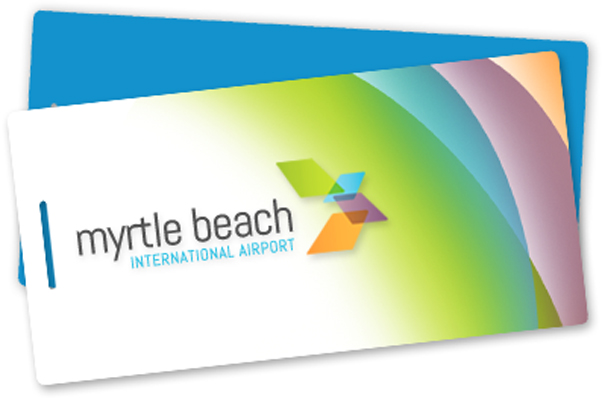 Both Spirit Airlines and West Jet have added additional flights this spring and will start their service earlier in the year. For a full list of Spirit schedules please
click here
.
Also West Jet Airlines will be making an early return to Myrtle Beach starting on March 6, 2014 nearly two months earlier than 2013. For a full list of the West Jet schedules please
click here
.
News from the Beach
Top Five Things to Do at the Beach in the Winter
Winter may be here and it may be jacket weather, but this is still a wonderful time to visit Myrtle Beach and Grande Shores. There are so many things to do this time of the year and the crowds are basically non-existent.
5. A walk on the beach
The winter months are a wonderful time to go for a nice long walk on the beach. Nothing beats the peace and quiet of Myrtle Beach this time of the year. Sometimes you can walk for miles and only see a handful of other beach walkers. You don't have to worry about weaving in and out of the sunbathers and beachgoers as you would during the busy summer months. The only sounds you will hear are the waves crashing and the seagulls chirping. It is also interesting to note that you can find some beautiful shells on the beach during the winter. We recommend searching for shells after a storm blows through. The wind and the rain stirs up shells that you normally would not see otherwise.
4. Enjoy a meal out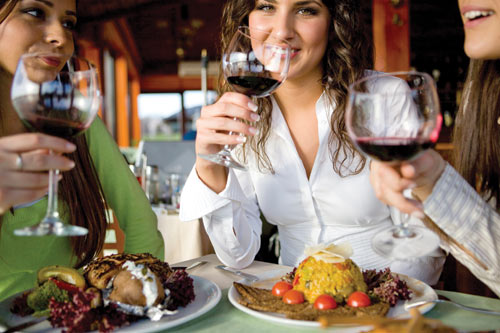 Enjoying a good meal with your family and friends is one of the most amazing things to do in Myrtle Beach during these winter months. Many of our restaurants are not seasonal and  stay open all year round. There are nearly 1,500 restaurants for you to choose from. Myrtle Beach has something to offer every palate. You can find everything from familiar fast food and chain restaurants, to gourmet continental cuisine.
Many of the restaurants in Myrtle and North Myrtle Beach have been open for many years and have an air of tradition about them. Some of our surrounding areas also have delicious eateries. Venture north and try the dishes found in restaurants in Calabash and Sunset Beach, NC, and in Little River, SC. You could also travel south to Murrells Inlet, which has quickly become the seafood capital of South Carolina. You can find food from many nations and countries along the Grand Strand. Another plus for visiting our restaurants during the winter months is the wait times! With the exception of Valentines Day, don't expect to have to wait too long to be seated for your meal.
3. Shop 'til you drop
Shop those winter blues away! Myrtle Beach has a wide variety of first class shopping malls, shopping centers, specialty shops, and factory outlets. We even have bargain beachwear stores at nearly every corner.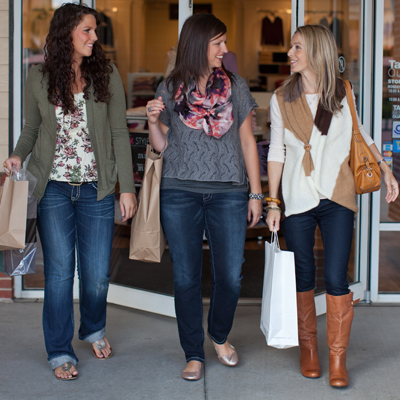 Our biggest shopping mall is Coastal Grand Mall in Myrtle Beach. It has something for everyone - including Belk, Dillards, Abercrombie and Fitch, Best Buy, and PetSmart. You can also find several delicious restaurants including Abuelo's, Red Robin, Sticky Fingers, Cracker Barrel, Chipotle, and Logan's Texas Roadhouse.
The Market Common is one of our newest and more high-end shopping centers. It includes unique shops such as Pottery Barn, Williams Sonoma, White House Black Market, Anthropologie, and the Lazy Gator. The Market Common's dining experience includes restaurants such as King Street Grill, Ultimate California Pizza, Divine Prime, Nacho Hippo, Gordon Biersch, and P.F. Chang's China Bistro.
Myrtle Beach is known for its factory outlets. Our biggest factory outlet complex is Tanger Outlets. Tanger has two locations in our area - one on Highway 501 between Conway and Myrtle Beach and the second at the north end of Myrtle Beach. Tanger has stores such as J Crew, Coach, NineWest, BCBG Max Azria, Banana Republic and Brooks Brothers.
You can also find a beachwear store on nearly every corner in Myrtle Beach and North Myrtle Beach. You can literally find anything that you need for a day on the beach in one of these stores. They are the best places to find a souvenir from your winter getaway to Myrtle Beach.
2. Play a round of golf
Everyone who knows anything about Myrtle Beach knows that it is a mecca for golfers. Winter can be a great time for golf! Many courses stay fairly empty during the winter and receive mainly local play. You can book your tee times through our golf department by calling 866-593-6369
.
1. Catch a show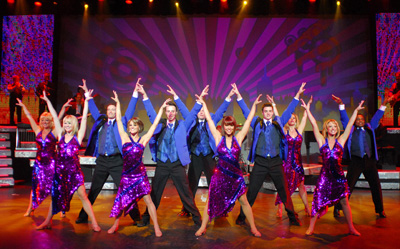 There are so many shows in the Myrtle Beach area that it can be hard to choose which one to see. We have such a variety of shows. You can find anything from traditional stage shows such
as the Alabama Theatre and the Carolina Opry to dinner shows such as Pirates Voyage and Medieval Times. Myrtle Beach even has a tribute show called Legends in Concert where you can see impersonators singing and performing as Elvis, Michael Jackson, and even Tina Turner!
We also have a new show to this area. It is a hypnosis show known as 'A Wild Hypnosis Show'. This show is a hoot. Members of the audience actually become the stars of the show as they get hypnotized by the hosts and engage in some silly and risque behavior. With any of these shows, you will surely go home with lasting memories of your winter getaway to Myrtle Beach.
Employee Spotlight
Michelle Hampton | Housekeeping
The featured employee for Winter 2014 is Michelle Hampton, who works in our wonderful housekeeping department. She has been a part of our Grande shores team since 2000. She started in a housekeeping position and was quickly promoted to supervisor.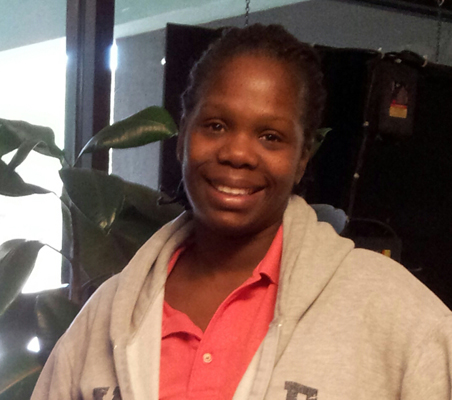 Michelle has two sons and a daughter. Her children keep her very busy. "I am very happy and proud of my children." says Michelle, "They are my daily motivation to be the best at my job that I can be." She enjoys spending her days off from work with her kids.
"I always enjoy seeing Michelle when I am walking through the hotel because she makes me feel good just being around her. Michelle brings so much talent to our company. We are very fortunate to have her as a part of our Grande Shores family." says Debbie Braden, General Manager at Grande Shores.
Groups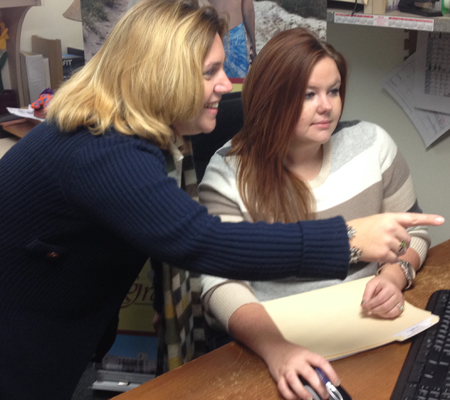 Are you planning to take a trip to Grande Shores in 2014? Why not bring 50+ of your closest friends and family? Did you know that if you require 10 or more reservations, you qualify for a group discount? Our Group Sales team is busy booking groups for the summer and fall and it is not too late to make your group reservations! Call us soon because popular weekends are selling out fast! Let our trained Group Sales staff help you put on the event of a lifetime. Visit us
online
for more details and to contact Group Sales, call us at 1-877-624-3680.
Guest Comments
"Staff at the Grande Shores were in top form, starting with invoice accuracy and smooth check-in. Housekeeping provided their usual level of good service each and every day of our stay. Shoreline staff were courteous when we sleepily went downstairs in the morning for breakfast. Maria and the other morning staff kept the coffee coming. Evening staff Tracey and Kris were the ones responsible for keeping us up too late with their friendly banter, good food and libations. Please extend my congratulations and thanks to Jenna Hillman and Jeannie Pearson for all their help as well. Look forward to visiting the Grande Shores soon! Cheers"
Dave Lahey
"The place was very nice. Ample parking, room was clean and comfortable, and the view was great..."
Lisa via Booking.com
"This hotel is oceanfront and very close to the attractions. It is walking distance from shopping and restaurants." 
Geovana via Booking.com
Click
here
to read more Guest Comments.
Fun in the Sun
If you have have 3 quarters, 4 dimes and 4 pennies, you have $1.19. You also have the largest amount of coins without being able to make change for a dollar!
The numbers '172' can be found on the back of the US $5 dollar bill in the bushes at the base of the Lincoln Memorial.
Did you know that 'odontophobia' is the fear of teeth?
Karaoke means "empty orchestra" in Japanese!
Monthly Recipe - Sweet Bourbon Mashed Potatoes
4 large sweet potatoes, peeled
Salt, for water, plus 1/2 teaspoon for potato mixture
3/4 cup whipping cream
1/2 teaspoon cayenne pepper
1/4 teaspoon freshly ground black pepper
2 tablespoons molasses
6 tablespoons butter
1/8 cup bourbon
Brown sugar, for garnish
Instructions
Place the sweet potatoes into a pot of cold water with salt and bring to a rapid boil; about 20 minutes.
Drain and return back into pot to mash.
In a medium saucepan, combine the remaining ingredients, except the brown sugar. Allow to simmer over medium heat until butter is melted and mixture is creamy.
Pour mixture over potatoes, adding a dash of salt for flavor and stir. Sprinkle potatoes with brown sugar.