Newsletter

    Winter 2015                         Vol. 6 Issue 1
Greetings from Grande Shores!
The holidays are behind us and spring will be here before you know it. Most folks don't think of the winter as being the best time to visit the beach, but the days are mostly mild and sunny, our rates are low, and there are plenty of things to do here - and you don't have to fight the crowds. Enjoy a show, go shopping, walk the beach, catch a movie or go to Ripley's Aquarium. Come discover the beach in the winter - and let our vacation planners help you find the best rate.
News from Grande Shores
Grande Shores Christmas Party
Every year at Christmas, the staff of Grande Shores pauses their busy schedule to enjoy an evening of good food, laughs, gift exchanges, and even a visit from Santa!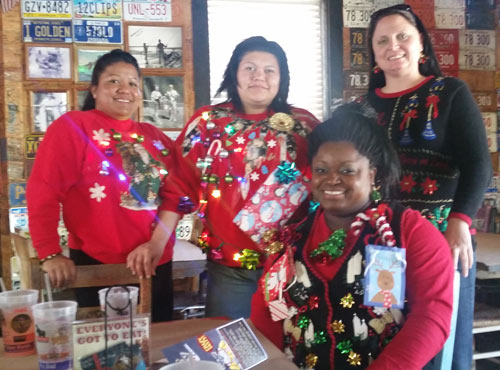 Members of our Human Resources and Homeowners Department also had an ugly Christmas sweater party this year. The sweaters were so ugly that no winner was declared!
"Most of the year we are so busy we don't have time to enjoy each other's company," says Debbie Braden, manager at Grande Shores. "We work hard together all year and are a real family, so the holidays are very important to us."
Grande Shores Valentine Bake Sale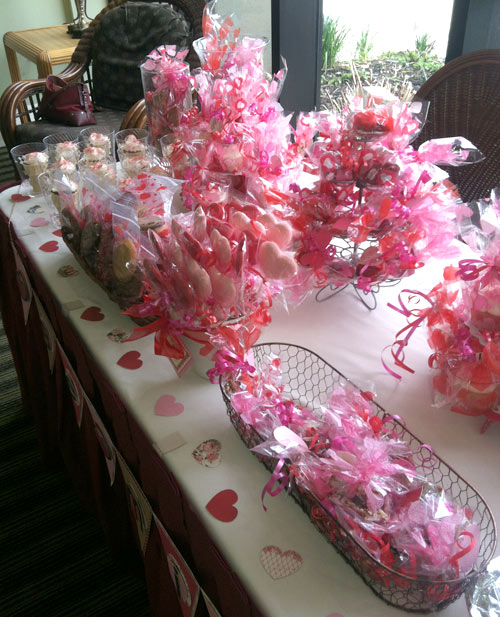 This year on Valentine's weekend, the staff of Grande Shores and Horizon at 77th will bring in home-baked goodies that will be sold in our lobby. The event was held a couple of years ago and was a huge success. Our winter monthly guests really enjoyed the bake sale and participated with some homemade treats of their own. We are asking for all of our staff members and their family members to help bake. We hope this will be a lot of fun for our Valentine's guests. All proceeds are donated to a local charity. We believe that sweets sold for a good cause do not have calories!
Grande Shores Pool Refinishing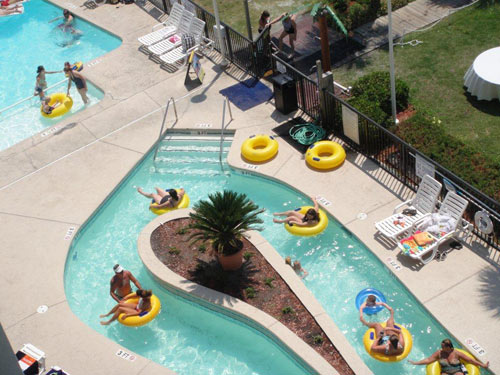 All of our guests who visit this spring and summer can look forward to the beautifully resurfaced pools and lazy rivers. Our oceanfront and 7th floor pools and lazy rivers have been resurfaced with Florida Gem that will sparkle and shine in the summer sun. We are happy to see that these very important amenities are looking their very best. We know our guests will love them.
News from the Beach
Duplin Winery Coming Spring 2015
The largest winery in the South, Duplin Winery of Rose Hill, North Carolina has begun construction on the winery's first location outside of North Carolina in North Myrtle Beach, South Carolina.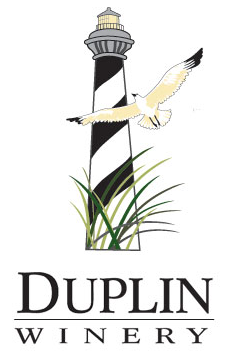 At 15,000 square feet, the location will be able to comfortably accommodate groups of up to 200 guests for guided wine tastings, making it the largest wine tasting station on the Grand Strand.
The location will also include more than 5,000 square feet of retail space selling Duplin wines, as well as specialty drinks, foods and merchandise.
Located adjacent to Barefoot Landing and Alligator Adventure on Highway 17, the winery is expected to open in Spring 2015.
An award-winning winery, Duplin is known for its "cool, sweet & easy sipping" wines. Its relaxed and fun-filled wine tasting tours are extremely popular, with more than 100,000 guests touring the Rose Hill winery each year.
Duplin is planning to provide the same comfortable, inviting and casual atmosphere at its North Myrtle Beach location.
"My brother Dave and I have dreamed of opening a location along the Grand Strand since the 1990s," said Jonathan Fussell, president of Duplin Wine Family and head of the winery's marketing division.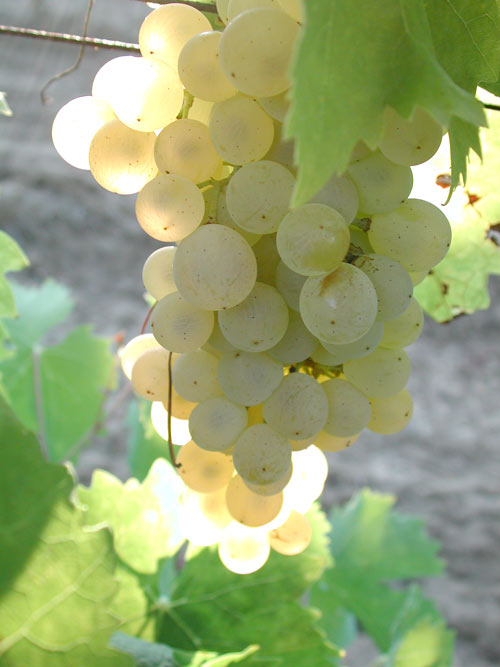 "We're excited about bringing the laid-back North Carolina wine country experience to the beach. In the wine country of North Carolina, we're serious about our wines but relaxed about life - so our wine tours are just a little different than others that people might have experienced. Our focus is on fun and we try our very best to show our guests a good time. We expect our Grand Strand tasting station to become a gathering place for current Duplin customers visiting the area, and an inviting spot for folks who want to experience our wines for the first time."
Daily guided tours at the tasting station in North Myrtle Beach will offer guests the opportunity to sample a wide variety of Duplin wines as they are entertained with fun facts about muscadine grapes, Carolina winemaking and the Duplin brand.
Corking demonstrations will be accompanied by a presentation about the early days of the winery, when Duplin first sold its wines in Mason jars before moving to more traditional wine bottles.
Now a Duplin tradition, the signature Mason jar remains a popular item among Duplin wine fans and selected varieties of wine are offered in them.
"We're really creating a new North Myrtle Beach attraction," says Fussell. "It's a place where folks can relax, listen to some music, and learn a little more about wine. We expect to host groups, parties and families. Adults will enjoy it, and kids will too. In addition to our wines, we'll be serving our patented "Sweetzer" frozen drinks - which can be made in non-alcoholic versions. We think families will find this a unique attraction that everyone can enjoy."
Duplin Winery is the largest wine production facility on the East Coast. Both Dave Fussell, Jr., who serves as president and CEO of Duplin Winery, and Jonathan Fussell are extremely involved in the day-to-day operation of the winery, leading tours and tastings, and having a hand in the winemaking process.
"We believe in being hands-on at Duplin," says Jonathan Fussell. "We're proud to share our sense of family and commitment to excellence with the guests we have, and we're looking forward to making a lot of new friends at our new North Myrtle Beach tasting station."
From The Golf Desk
Spring is just around the corner and let me tell you it is shaping up to be a good one. The golf booking season is among us and in order to help you out, I though I would give you some information on the Myrtle Beach golf market.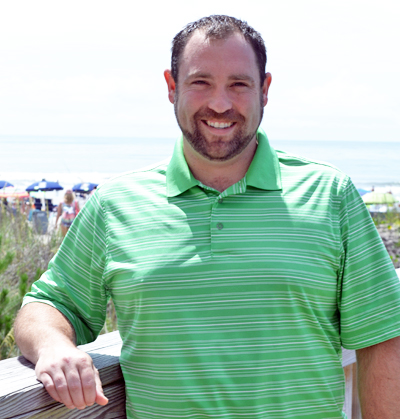 Some of you may have heard by now, there is a new group of investors that have purchased at least 9 courses in the area. Some of the courses included were TPC, World Tour, River Hills, Aberdeen, and more. This company known as "Founder's Group International" has a new two and 3 play rates that look really good, especially if you can get here before March 19th.
Also, back by popular demand the $100 reward card is back for the spring, but it has a competitor that provides some really good options. The East Coast group has brought in a 4 and 5 round special that is really good. If you play 4 rounds with EC they will provide you with a $100 gift card, but if you can book 5 rounds, they will bump that $100 up to $150. Now that is value. With so much going on you may have a few questions so please do not hesitate to call us at 1-877-418-0434 to find out the details. One last note, with gas prices dropping; making travel much more affordable I would expect to see tee times going faster than they have in the last 3-5 years. Please keep this in mind when getting your quotes that if you wait too long the course you want to play may not be available when you're ready to book.
Spring Golf Deal
Book a package with us (3 night, 3 round minimum) and each golfer will receive a $25 resort credit - valid at Shoreline Cafe for food and beverages. Vouchers are limited to the first 75 golfers who book. Must be booked and used between 1/22-3/21/15. For more information, please call 1-800-682-5699 ext. 5522
Group Sales
Gator Lite
"Just a quick email to say thanks to you and your staff for their efforts over the past week. The lads who attended the golf trip were very pleased with the food and beverage service offered to us. The Golfer's Reception and Thursday night buffet was a hit. Breakfast buffets plentiful and nourishing. Dining in the evening and cocktails along the 'bar' line - well what can I say about that other than the lads wore out their pants. Lots of laughter was heard as well! Already looking forward to my next visit." Dave Lahey
Employee Spotlight
Jenna Hillman | Assistant General Manager
Jenna Hillman has been with our company since 2004. She came to us as a part time night auditor.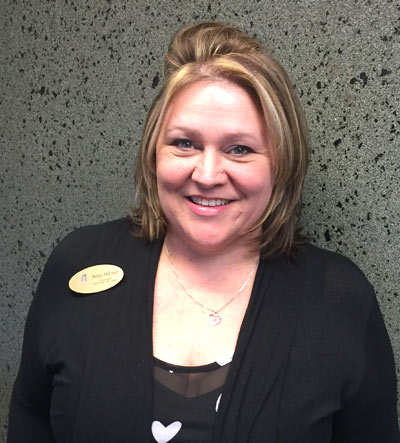 Her strong work ethic and many talents brought us to promote her to night manager and then to front office manager.
"I have worked with Jenna for almost 7 years and it was a great pleasure to promote her to our Assistant GM." says Debbie Braden, manager of Grande Shores. "She has always stepped up to handle issues outside her responsibilities as front office manager without hesitation."
We know that many of our loyal guests will know Jenna as the person who always works diligently to make them happy in anyway possible! Congratulations to Jenna for receiving this much deserved promotion.
Guest Comments
"This place always provides a welcomed visit. Front desk personnel and all staff is friendly and welcoming. Perfect quiet location, convenient to everything. I am enjoying catching up on movies with the complementary box downstairs in the lobby. The rooms are always clean. Really am enjoying the fast, new internet. It is a big improvement over most hotels. I always enjoy my stay and I'm sad when it is time to leave."
beachgal628 via TripAdvisor
"Our condo stays have always been exceptional and we have enjoyed the atmosphere and the whole ambiance of the experience. We have had some areas of concern on arrivals each year but, the able staff of the resort have been quick to satisfy our problems and make our winter get away memorable and enjoyable."
Canuck677, via TripAdvisor
Click
here
to read more Guest Comments.
Hotel Humor
We thought you would find this humorous!
While I was working at the front desk of a resort hotel one evening in North Myrtle Beach, SC, a man called to reserve a room. He asked what our corporate rates were, then gave me his name and address. When I asked what company he was with, he replied, "Well! My wife's, of course!
Monthly Recipe - Jalapeno Poppers
12 ounces cream cheese, softened
1 (8 ounce) package shredded Cheddar cheese
1 tablespoon bacon bits
12 ounces jalapeno peppers, seeded and halved
1 cup milk
1 cup all-purpose flour
1 cup dry bread crumbs
2 quarts oil for frying
Instructions
In a medium bowl, mix the cream cheese, Cheddar cheese and bacon bits. Spoon this mixture into the jalapeno pepper halves.
Put the milk and flour into two separate small bowls. Dip the stuffed jalapenos first into the milk then into the flour, making sure they are well coated with each. Allow the coated jalapenos to dry for about 10 minutes.
Dip the jalapenos in milk again and roll them through the breadcrumbs. Allow them to dry, then repeat to ensure the entire surface of the jalapeno is coated.
In a medium skillet, heat the oil to 365 degrees F ( 180 degrees C). Deep fry the coated jalapenos 2 to 3 minutes each, until golden brown. Remove and let drain on a paper towel.