About Grande Shores
Grande Shores originally started as a Ramada Inn in 1974, after a few changes and a stint as a Days Inn, Myrtle Beach Seaside Resorts acquired the property and turned it into the condos that it is today. Currently, where our business center is located is where the original check-in desk was. After about a year, it became Grande Shores and has been Grande Shores since March of 2001.
Grande Shores is comprised of employees that take tremendous pride in the establishment. From the front desk employees to the housekeeping crew, there will always be a smiling face waiting for you.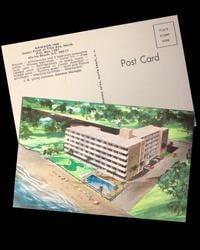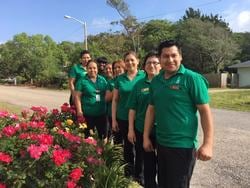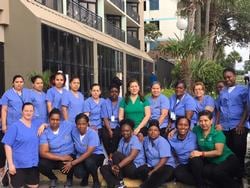 The amenities available for visitors to Grande Shores will guarantee fun for everyone in your group. Situated beautifully on the Myrtle Beach seashore, Grande Shores proudly boasts some of the best views on the beach. Enjoy the ocean during your stay, or one of the many pools or lazy rivers located on the premises.
Grande Shores is a Myrtle Beach resort with indoor and outdoor pools: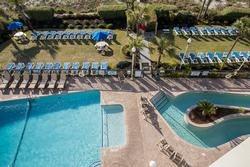 Indoor Pool
Indoor Kiddie Pool

Indoor Hot Tub

2 Outdoor Pools

2 Outdoor Lazy Rivers

4 Outdoor Hot Tubs

There is a poolside bar available as well as a cafe ready to serve you various meals throughout the day. Looking for activities for kids? There are great daily activities for kids of all ages every day of the week during the summer.
Reserve your room at one of our family resorts and embrace the relaxing lifestyle Myrtle Beach has to offer. We also provide rental management services for vacation properties, which include marketing, rate strategies, guest services, and more.