Grande Shores Guest Newsletter

Summer 2023
Greetings from Grande Shores
Summer is here at Grande Shores and we couldn't be happier! The warm weather has everyone feeling great and it's a joy to see guests chilling by the pool, walking on the beach, and taking in those rays! The resort is looking better than ever! It's definitely a great time to be at Grande Shores!

The summer is an incredible time at Grande Shores Ocean Resort in Myrtle Beach. Guests were treated to a spectacular sight as they witnessed breathtaking 180-degree firework displays from their balconies, spanning from Cherry Grove to Myrtle Beach State Park. The property underwent impressive upgrades, including the beautiful prepainting of our oceanfront columns. It is a season filled with unforgettable events, relaxation, and luxurious experiences at Grande Shores Ocean Resort!
Hula Fire Dancing!
Experience the mesmerizing allure of Hula Fire Dancing at Grande Shores Ocean Resort in Myrtle Beach. Every Tuesday evening during the summer, from 6-7pm, immerse yourself in a captivating spectacle of Polynesian Fire Dancing, enchanting Hula performances, and exhilarating Haka demonstrations. With an infusion of humor and lively crowd engagement, this unforgettable event promises cherished memories. Best of all, it's complimentary for our esteemed guests. Don't miss out on this unforgettable experience!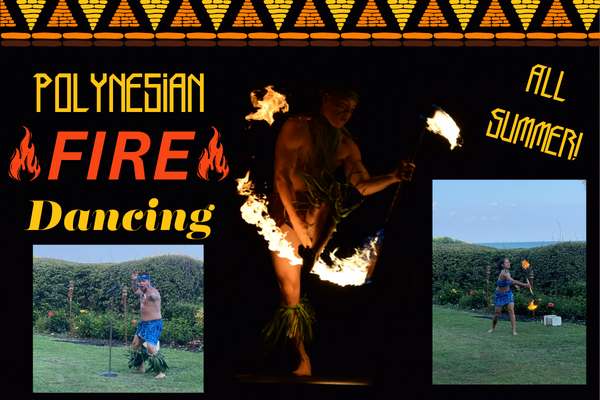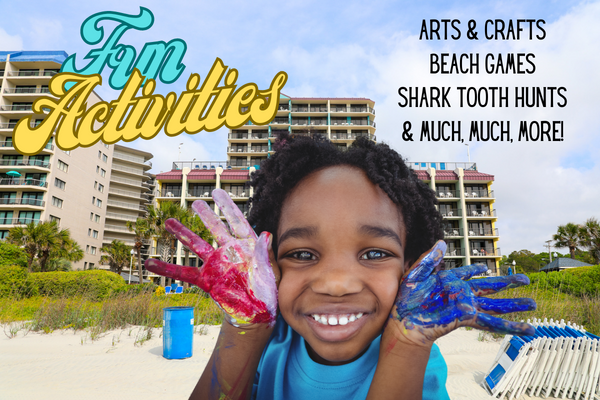 The Fun Never Stops!
Create unforgettable summer memories with your family at Grande Shores Ocean Resort. Our resort offers a myriad of Exciting Activities that cater to all ages. Engage in lively games, get creative with arts & crafts, embark on thrilling shark tooth hunts, and dive into refreshing pool games. Make this summer a truly remarkable one at Grande Shores!
Hungry?
Indulge your taste buds at the brand new Grill at Grande Shores Ocean Resort. Satisfy your sweet tooth with delicious Blue Bunny ice cream and Dippin' Dots. Enjoy the convenience of walk-up service from the lawn, offering mouthwatering hot dogs, burgers, and chicken sandwiches. Treat yourself to a delightful culinary experience by the shore!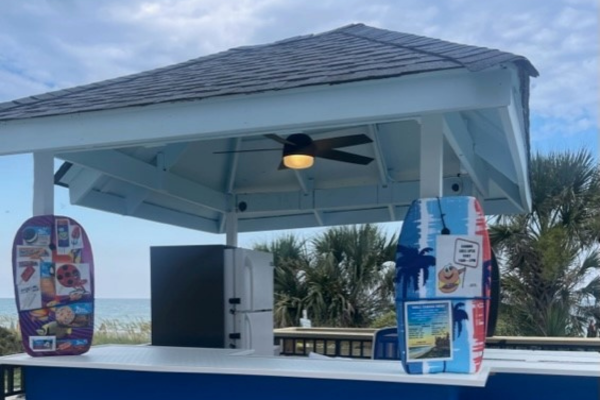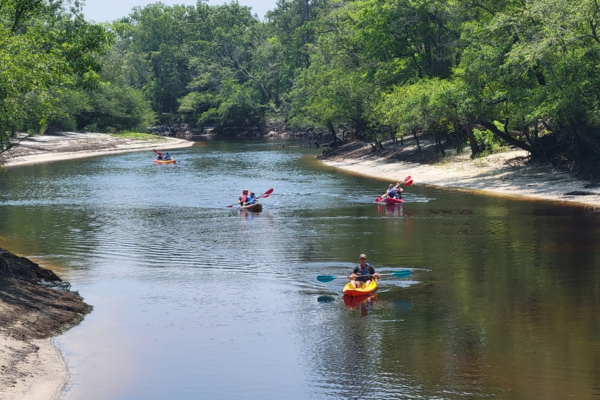 River Island Adventures!
Discover a world of excitement with our new partner, River Island Adventures! Embark on thrilling river tours, immerse yourself in survivor-type games, and create unforgettable memories while camping under the stars. Unwind at enchanting luaus and indulge in gourmet s'mores for the perfect outdoor escapade. Experience the adventure of a lifetime!
As our valued guest, you'll enjoy a special discount of $4 off per person by using the promo code GRANDE when you book your adventure.

Stream Your Favorites in Your Room!
Our No more limited channel selections! We now offer in-room TV streaming services, allowing you and your guests to cast a wide variety of your own apps directly to your in-room TV. Also - with our newly upgraded TV package, you can get all the sports, movie, and news channels that you love!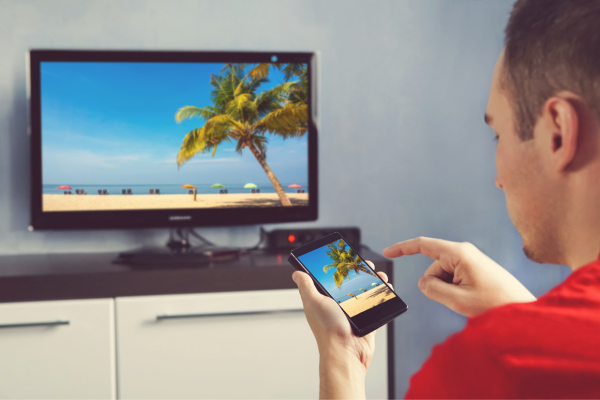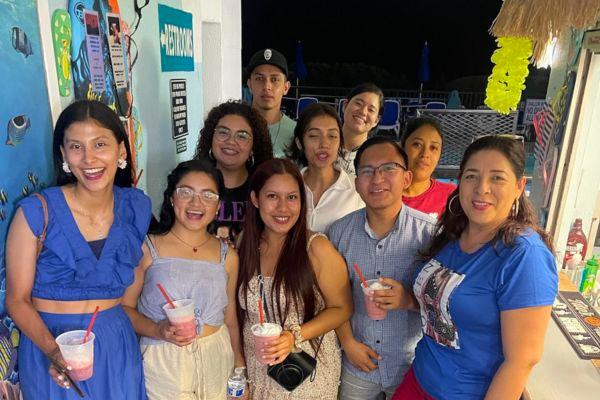 Welcome to Grande Shores
A warm welcome to our seasonal housekeepers from Honduras and El Salvador! We're thrilled to have you at Grande Shores, and we look forward to a fantastic season together. Let's make lasting memories!

Share your experiences to our social media channels and be sure to follow for fun Myrtle Beach and Grande Shores stuff daily!
Comments from our Recent Guests
"Our first time ever visiting your property was by far the most amazing experience for our family. The level of hospitality and dedication was incredible, you've have built a wonderful team within your company! Keep that strong culture going strong, just remember to never give that up. Thanks again for creating this wonderful memory for me and my family."
"Great view from our room! We love the Grande Shores. My daughters 16th birthday and first time at the beach. I was looking for an affordable place with a view and Grande Shores is that!!"
Tiffany B.
The best part of our stay at Grande Shores was definitely the staff! Everyone from check in to check out was so kind and helpful. We also loved the view from our Ocean Front room!!