Greetings from Grande Shores!
Spring weather has arrived, bringing an influx of tourists and visitors to the Myrtle Beach area. Golf season is now in full swing. Many golf groups visit to experience the warmer temperatures and beautiful landscaping that graces the local golf courses during the spring season.
Beyond the golfing season, we look forward to the Horry County Fair, hosted annually at the Myrtle Beach Speedway. This family friendly event will be held on April 20-29, 2018 and features rides, live entertainment, a Battle of the Bands, and great food options.
Now is also the perfect time to book your beach vacation. The earlier you book, the more you save! To make your reservation at Grande Shores please call 1-877-290-0897 or check our rates online.
News from Grande Shores
New Bedding Coming Soon to Condo Units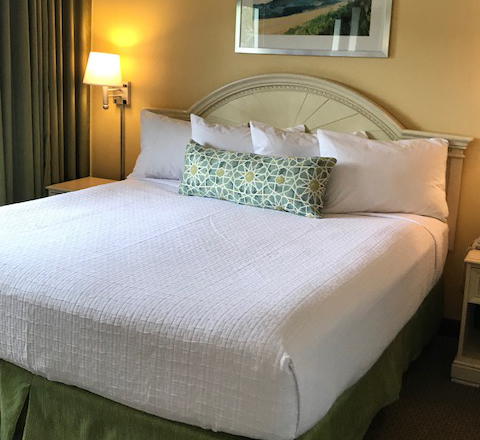 Next time you check-in to your condo at Grande Shores, you will notice a fresh new look in the bedrooms.
New bedding has arrived and and will be installed by the beginning of May in all of our condo units.
We are pleased to be offering white comforters which offer a clean look along with bright accent pillows for a pop of color. "We know our guests will enjoy a great night sleep or refreshing vacation nap with the addition of our new comforters!" said Debbie Braden, General Manager.
New Mural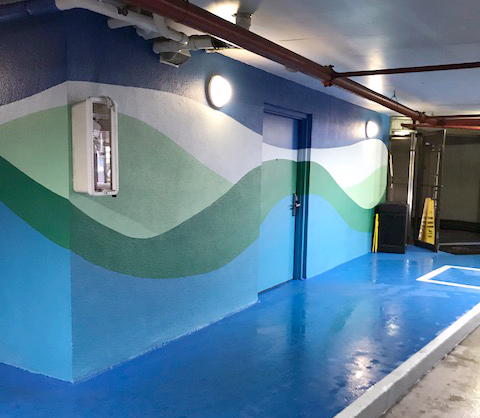 We had a great time watching our new mural take shape. The main entrance to the indoor pool is located in the parking garage, and we have wanted to dress this area up for some time now.
This winter we were able to have Donald Perry, a local artist, come in and assist us with the creation of a mural. The mural brightens up the entire area from the front door to the elevators. New lighting has been ordered to brighten up the space even more.
We hope our guests and homeowners will enjoy this new decorative element.
"A Ride to Remember" Bake Sale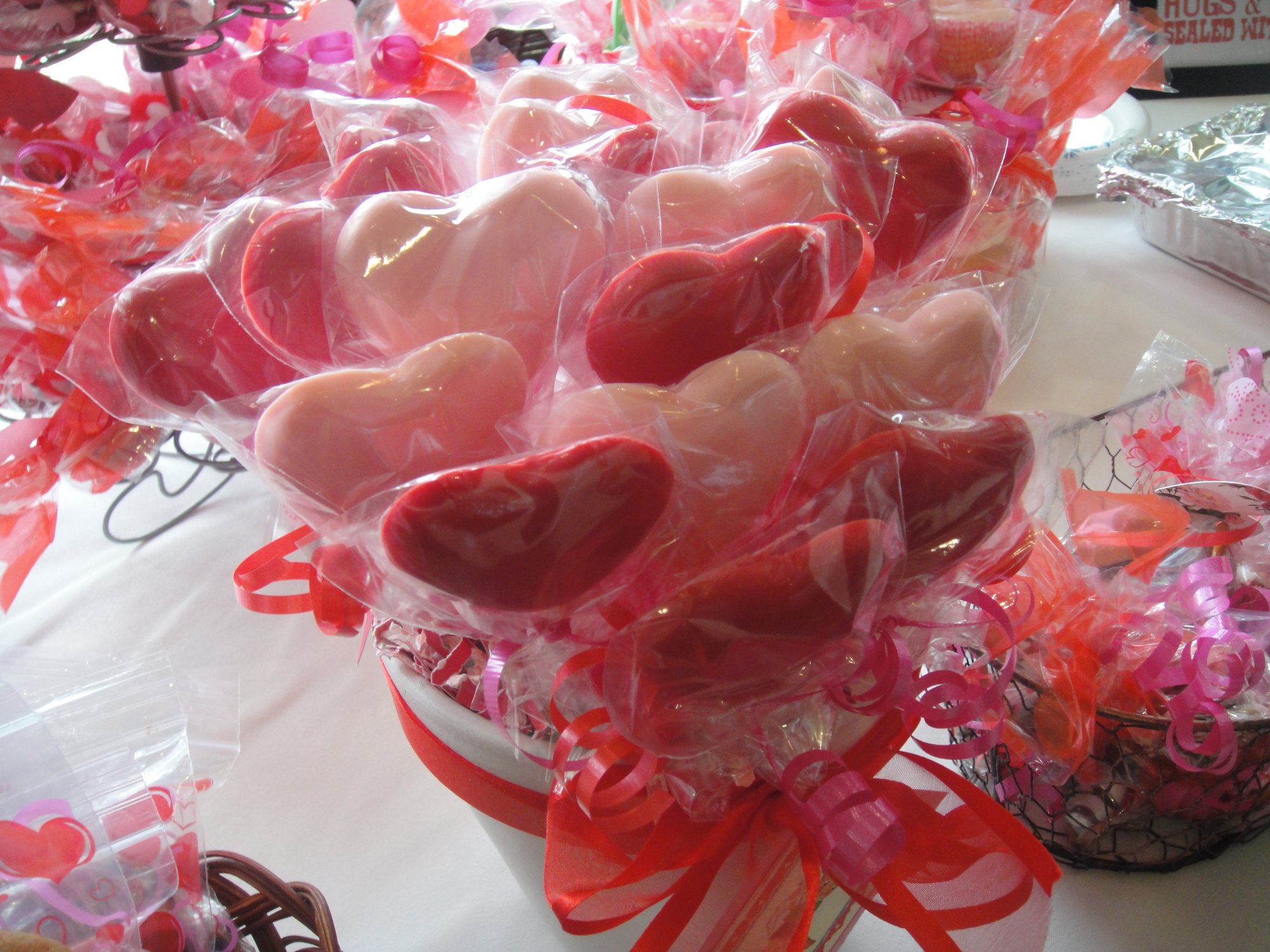 Every year, Mark Gillis, Myrtle Beach Seaside Resorts IT, participates in "A Ride to Remember" to raise money for a cause that is close to his heart. "A Ride to Remember" is a 3-day charity ride taking cyclists across the state of South Carolina to benefit the Alzheimer's Association.
Our employees baked goodies and hosted a bake sale in support of Gillis' effort. We are proud to announce that our bake sale was a huge success this year! Thanks to our generous guests and staff, we raised $600 for "A Ride to Remember".
Employee Spotlight: Stephen Leonard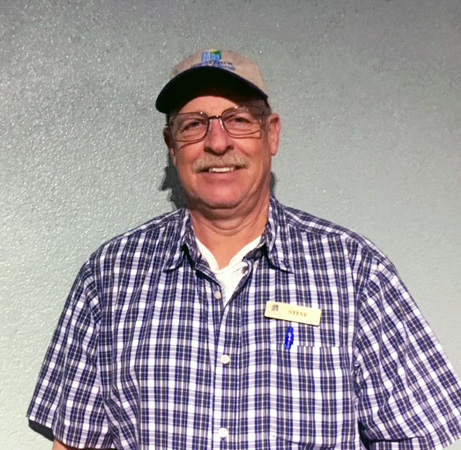 We have a new addition to our great team! Stephen Leonard joined the Grande Shores team this spring as our new Chief of Engineering.
Stephen brings with him years of experience as an Engineering Director of large resorts. Originally from Long Island, New York, Stephen relocated to Myrtle Beach in 1992 after falling in love with the relaxing coastal area.
Stephen enjoys listening to music, spending time with family, and relaxing in his hot tub at home. He is passionate about volunteering and has been an instructor for the Just Say No program at Myrtle Beach Elementary School for the past four years.
Another EGGcellent Easter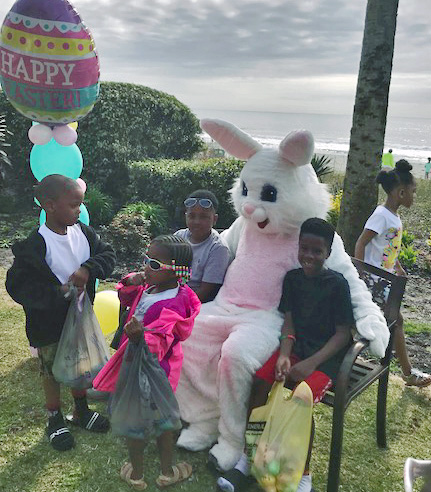 Easter is always an exciting time for our guests and staff as we host many activities around the resort.
Highlights of the fun weekend include our jelly bean count contest, coloring contest, and a duck race for charity on the oceanfront lazy river. The Easter Bunny even stopped by to have breakfast with our guests Easter morning!
Kids of all ages loved the annual Easter egg hunt. Hundreds of Easter eggs were scattered across the oceanfront lawn for kids to find! It was wonderful watching all the families have fun together.
We look forward to next year's celebration!
News from the Beach
Featured Attraction: Hollywood Wax Museum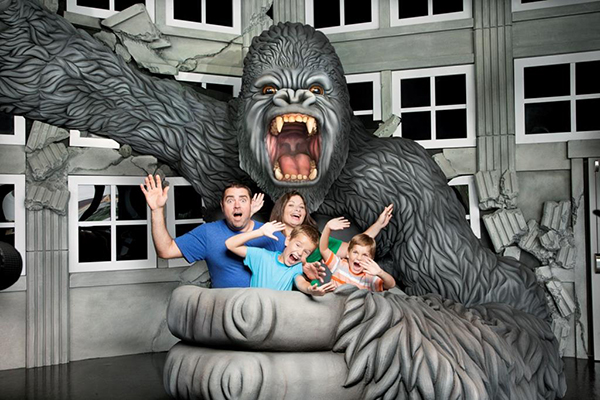 Three great attractions under one roof! Don't miss this world-famous tribute to your favorite stars on your next visit to Myrtle Beach. When you see the giant ape climbing the building, you'll know you're in the right place for A-List fun and great photo ops with provided props.
Get up close and personal and pose for "selfies" while learning all about their pets, interests, and accomplishments.
Outbreak – Dread the Undead is a thrill-a-second haunted attraction infested with zombies. At Hannah's Maze of Mirrors, find your way through hidden corridors and save Princess Hannah of Savannah.
For more information, visit
www.hollywoodwaxmyrtlebeach.com
Spring has finally sprung! It's time to think about booking some golf. Whether it's for late spring, summer or getting a head start on the fall season, we have the package for you.
Our golf team makes every effort to give you the best golf adventure we can in Myrtle Beach. Scott Thrailkill has moved on to pursue other opportunities and we wish him the best in his future endeavors. We have a great team of 3 golf experts with over 50 years of combined experience. Put our experts to work for you in booking tee times only or full packages with accommodations in the price range you need.
Choose from an array of special packages, with loads of perks and bonuses. With the dynamic pricing the courses have implemented, the earlier you book the better the price, along with the better the tee times available. Packages can be booked for just $100 down. We also offer 48 hour specials on golf for last minute tee time bookings.
We wish you a wonderful spring & summer and hope to see you in the fall!
From all of us in the Golf Department,
Kathy Phillips, Don Herlocker, and Dave Walker
Guest Comments
"I have always enjoyed my stays there, your staff has always gone out of their way to make our vacations enjoyable as they can be. Thank you for our memories at the beach!" Steve S., 04/01/18 after a 3 night stay


"I love the location. It's in the "quieter" section of town, yet convenient to things we want. Can't beat right on the beach." Dianne S., 4/05/18 after a 1 night stay
"My stay at Grande Shores was absolutely wonderful. The view from our room was just beautiful looking out to the ocean my whole family loved it we had no complaints. I received many text messages from the staff making sure that everything was ok... I would definitely recommend Grande Shores to everyone!" Erica M., 3/31/18 after a 3 night stay

Read more guest comments.
Fun in the Sun
There is never a lack of fun things to see and do in the Myrtle Beach area. Below are some tips to help you have the best Myrtle Beach vacation possible!
Make your own beach toys: Get creative and make your own sandcastle kit with items from the dollar store! Measuring cups and spoons of varying sizes make perfect molds for building custom creations. Funnels are perfect for the roof of the castle! Paint brushes and painters spatula will help you carve into the sand and smooth out surfaces. Shells, sticks, and seaweed can be found on the beach to add the finishing touch.
Take advantage of our Perfect Stay Perks: Booking your vacation with us is the best way to save money while experiencing some of the best attractions the area has to offer. You'll receive Perfect Stay Perks at check-in including free and discounted tickets to select attractions plus free unlimited DVD rentals 24 hours a day.