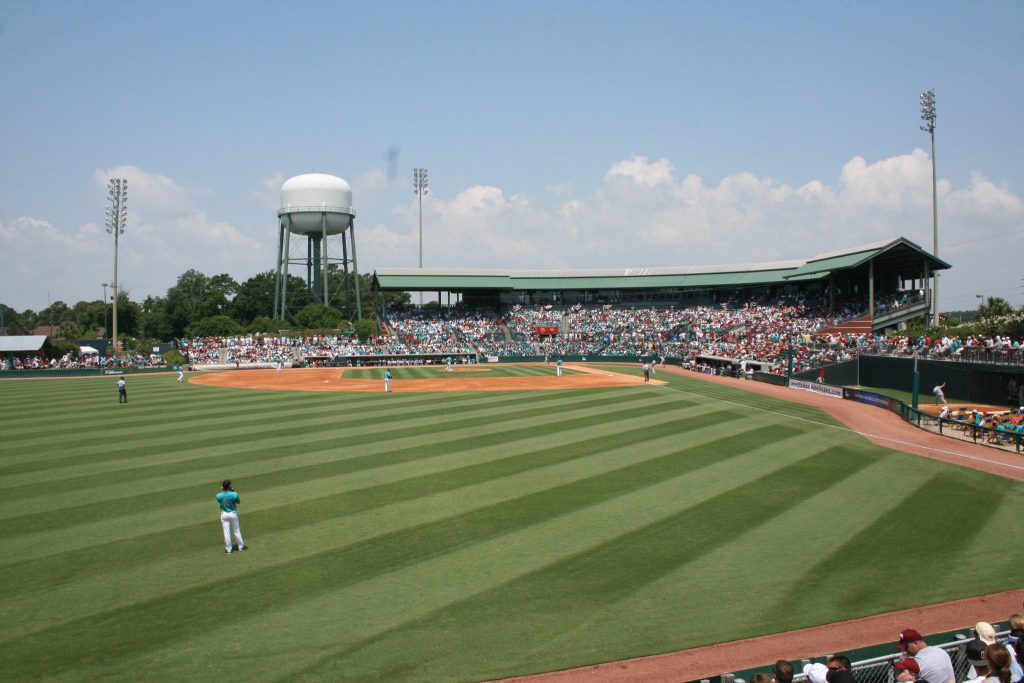 We as Americans could not be more fortunate to live in such
an amazing country, full of opportunity and freedom. Our success, prosperity,
and creativity has always come from our diversity and our ability to come
together through sharing ideas and blending our differences into strengths. We
come from different countries, have different traditions, and have different
beliefs. It's truly what makes us great! Our wonderful beach and region here on
the Grand Strand is no different. We are a melting pot of folks from all over
this country. It's what's in our hearts and intrinsic similarities, along with
shared human moments that make our American lives awesome. Two pastimes that
generations of our country has loved and bonded over are beautifully married
here on the Grand Strand: Beach Vacations and Baseball. Here's what you need to
know about our beloved championship winning team, The Myrtle Beach Pelicans.

Before the Pelicans came to town, there were the Myrtle
Beach Hurricanes, an affiliate of the Toronto Blue Jays. They were in town for
a cup of coffee, relocating to Hagerstown, MD in 1992, after only 5 years. It
would take 7 years and an amazing stadium for Myrtle Beach to get another team
'? but it was worth the wait! The Pelicans have won 9 division titles and 4
league titles. Their titles include back-to-back championships in 1999 and
2000, as well as 2015 and 2016. They play in the historic and respected
Carolina League (Low-A Ball) and have had many players go on to play in the
majors. They are an affiliate of the Chicago Cubs.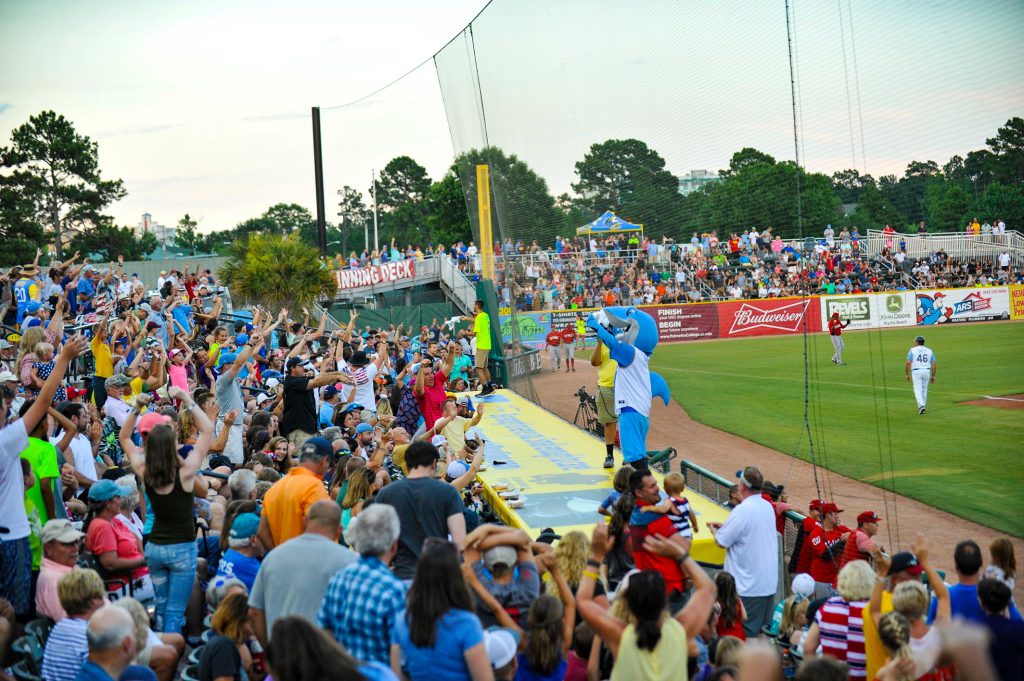 Besides their tremendous accolades on the field, they are
most proud of their gorgeous home: TicketReturn.com Field at Pelicans Ballpark.
This unique stadium holds just under 6,600 fans, has 9 luxury suites (which are
amazing!), a beach bar in the outfield, and an actual beach along the 3rd
baseline. The food is excellent, the staff is friendly and welcoming, and you
can even go onto the field prior to many home games to play catch if you bring
your mitts. Visitors to the field are treated to lots of entertaining activities
such as games, crowd interactions, and hijinks from Splash, the Pelican's
Mascot. There's even a yellow lab named '?Slider'? who fetches balls and bats
during the game. A top of the line playground and play area is near the
entrance along with many baseball themed games throughout the stadium. Many
times, after games, there will be a spectacular firework show that is not to be
missed.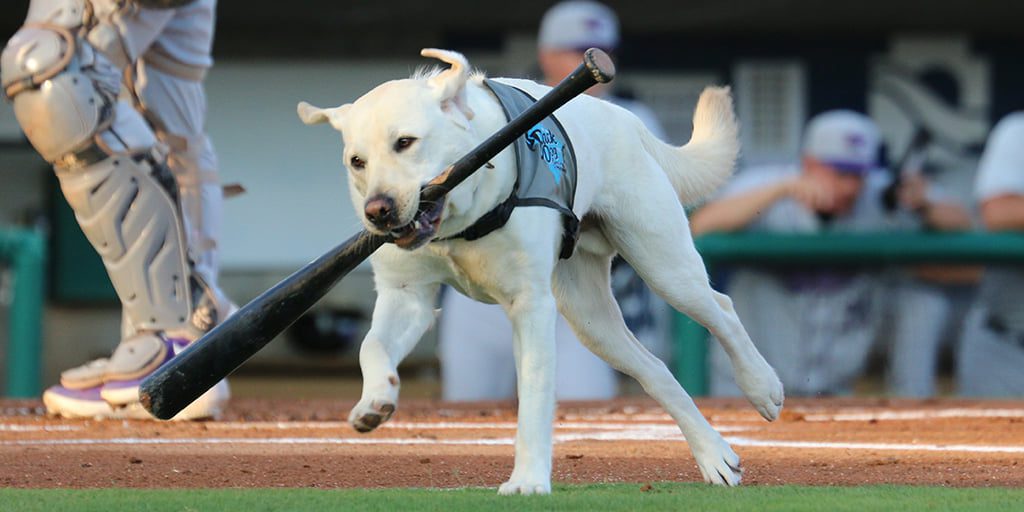 Season 3 of the famous HBO series '?Eastbound and Down'? was
filmed at the stadium serving as the home of the fictional '?Myrtle Beach
Mermen'?. You can find their jerseys for sale in many shops in Barefoot Landing
and at Broadway at the Beach.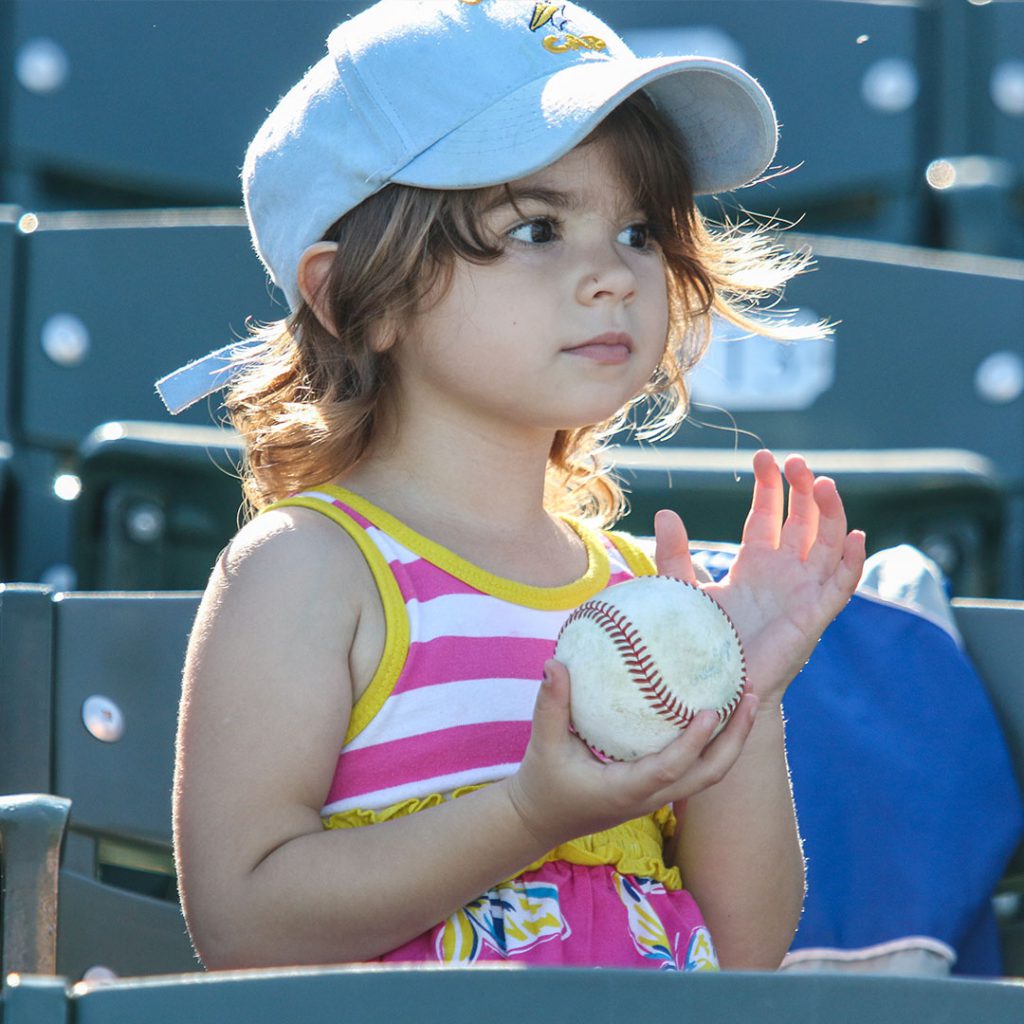 When it comes down to it, there's something comforting and reassuring about going to a baseball game. Maybe it's the smell of popcorn and French fries. Maybe it's the sound of the crowd, crack of the bat, and great 50's rock n' roll played in the ballpark. It's in our DNA. It's almost a religious experience walking through that concourse, up the ramp, and taking it all in as the freshly cut green grass of the outfield comes into view. Vendors are barking their wares, a grandma is dancing with her grandson in the stands, and pitchers are getting warmed up in the bullpen. It really is everything you want on vacation: relaxation, shared experiences, great memories, and seeing something new. No matter who you bring, where you're from, or how old you feel - you are guaranteed to make wonderful memories forever when you attend a Pelicans game on your next Myrtle Beach trip.
Jason Coker is originally from the metropolis of Burlington, NC and is passionate about vacation experiences. An aficionado of music, sports, and all things geeky, Jason spends his free time performing music, grilling out, and relaxing with his son, daughter, and lovely wife, Amy.